Visualization of CAD models on AR and VR headsets
Thanks to RCad'Touch, mixed reality CAD, you can visualize 3D models built using your CAD software using augmented reality (AR) or virtual reality (VR) headsets.
Collaborative 3D Visualization
Project meeting or product presentation
RCad'Touch is the ideal solution to visualize the parts you have designed with your computer-aided design (CAD) software.
RCad'Touch offers a full-scale visualization of your work and allows you to invite as many participants as you wish in your scene.
You will be able to collaborate and exchange on a design in progress or enhance your projects during a client presentation.
You will also be able to : manipulate, assemble or modify CAD models.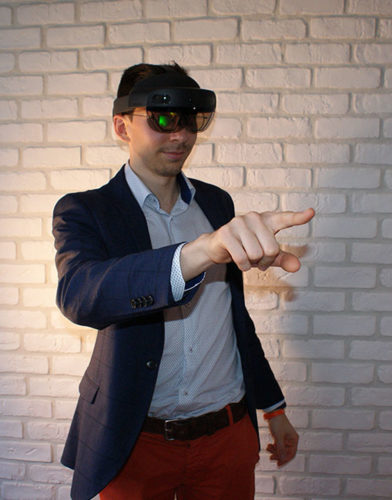 RCad'Touch Visualization
Compatibility with CAD formats
We ensure compatibility with main CAD formats such as STEP, IFC, STL, etc.
Easy to use
Create your files from your computer-aided design software, then open them with RCad'Touch software directly from your virtual reality or augmented reality heaset.
You will enjoy a visualization that allows you to correctly apprehend dimensions, rendering and finishes of a piece of furniture, a layout, an industrial part, an equipment or a machine.
3D Visualisation Application Fields
Layout and furnishing
3D model visualization will allow you to :
test the precise layout of your machines in your factories thanks to the positioning options in a real environment.
Translated with www.DeepL.com/Translator (free version)
L'industrie 4.0
3D model visualization will allow you to :