>
>
Architecture & construction
Mixed Reality CAD for project ownership (AR/VR)
Virtual technologies already revolutionize civil construction. Changes are visible not only in design but also modeling.
RCad'Touch, our collaborative AR/VR design and sales support software is the perfect tool for your entire construction team: engineers, designers and architects.
AR/VR dedicated to construction and project management
AR/VR collaborative design
With RCad'Touch, you will offer a new approach to the profession of architect and site manager. Visualize your 3D plans and virtual models to improve your understanding of the project and facilitate construction. And on the construction site, give your collaborators the ability to see through walls and understand the path of technical installations. You will reduce the possibility of mistakes.
AR/VR sales support tool
Also offer a new experience to your customers by allowing them to visualize the space and your sketches. RCad'Touch is able to show you projects and 3D models in augmented reality in a large scale immersive 3D environment. Navigate, place, enlarge walls at your convenience. Your project presentation experience will be much more interactive and clear for your clients.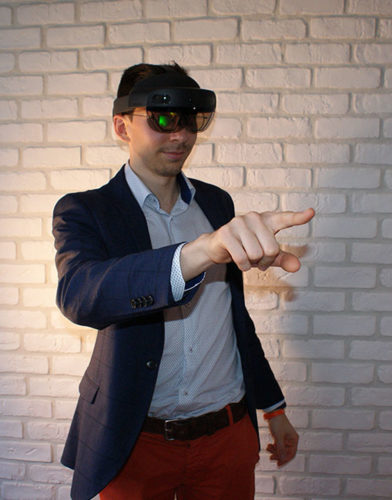 For engineers, designers and architects

Visualize the construction project together during site meetings and evaluate the progress
Manipulate your constructions, place the walls at your convenience, visualize in exploded view

Annotate and measure the environment and your construction to organize the progress of your site

Compare virtual construction project to reality of the construction site and reduce the possibility of mistakes